Registration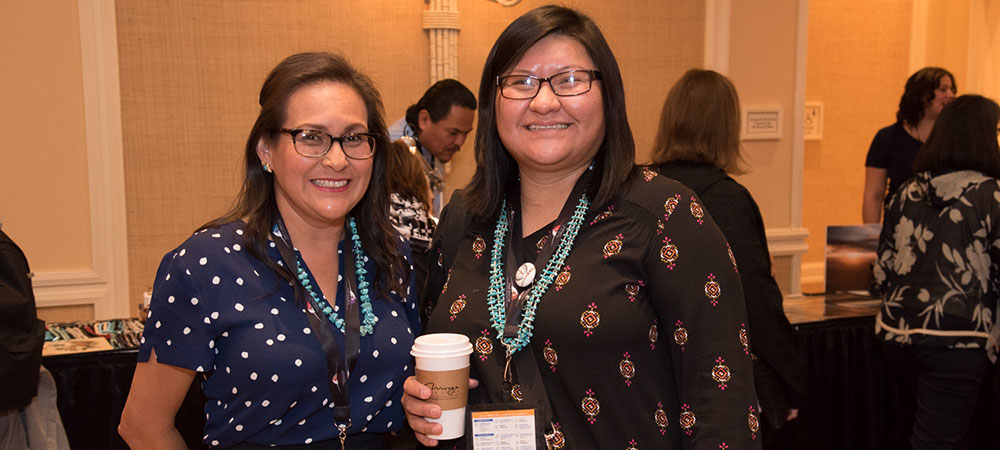 Your Personal Invitation To Attend RES 2019
The National Center invites you to Las Vegas to see first-hand how the NCAIED, through our events and services, provides Native American businesses and entrepreneurs with the tools they need to be successful.
Network With Decision Makers and Professionals From Around The Country
The Reservation Economic Summit held by The National Center For American Indian Enterprise Development features unparalleled access to respected tribal leaders, members of congress, federal agency representatives, state and local elected officials and top executives on a national platform. This year's event is being held at the fabulous Paris Las Vegas Hotel & Casino March 25th-28th, 2019.
Registration Types and Costs
Attendee Registration
Registration
Until
1/21/2019
Until
3/25/2019
Onsite
Register
American Indian Owned
$699
$899
$1,049
Register
Alaska Native Owned
$699
$899
$1,049
Register
Native Hawaiian Owned
$699
$899
$1,049
Register
Corporate
$699
$899
$1,049
Register
Non Profit
$699
$899
$1,049
Register
Government
$699
$899
$1,049
Register
Tribal
$699
$899
$1,049
Register
Monday Only
$175
Register
Tuesday Only
$250
Register
Wednesday Only
$325
Register
Thursday Only
$175
Register
Monday & Tuesday Only
$300
Register
Tuesday & Wednesday Only
$500
Register
Wednesday & Thursday Only
$400
Register
Exhibitor Registration
The cost of exhibit booths are listed below.
10x10:
$1699
10x20:
$3398
10x30:
$5097
20x20:
$6796
Cost to upgrade to a premium booth is $100. Premium booths are corner booths and booths located by entrances and food functions.
Each booth price includes:
- Eight foot draped back wall
- Three foot high side drape
- One (1) 6 foot draped table
- Two (2) side chairs
- Two (2) Complimentary booth staff registrations
- One (1) Wastebasket
Each booth, regardless of size includes two (2) complimentary exhibit hall only passes.
Your booth passes are considered FULL CONFERENCE for Tuesday, March 26th and Wednesday, March, 27th. It will include all meals, networking events/receptions, matchmaking, sessions, etc. for Tuesday and Wednesday.
Complimentary exhibit hall only passes can be upgraded to Full Conference Passes for $500 each pass. This upgrade is limited to the two (2) Complimentary Exhibit Hall Only Passes.
One additional exhibit hall pass may be purchased for $399 for a maximum total of 3 per booth.
Any additional exhibitor booth staff must purchase a full conference pass.
For more information regarding your booth space, the Exhibitor Resources Page will be posted December 1, 2018.
A
floor plan
is available to select your booth location.
Register Your Booth
Artisan Market Registration
Artisan Market Spaces:
$699
Includes a selection between:
- Two (2) Complimentary registration
- One (1) 6ft table with two chairs
or
- Two (2) High-top tables (with no chairs)
- One (1) wastebasket
Register your Market Space
Scholarship Golf Tournament Registration
Single Players:
$250
Foursome:
$599
Date:
Monday March 25th, 2019
Location:
Las Vegas Paiute Golf Resort
Time:
9am – 3pm (Times Subject to Change)
Dress Code:
Collared shirt, no denim and soft spikes
Meals:
Boxed Lunch to follow
Awards Banquet:
2pm – 4pm
Registration opens at 7am at the Las Vegas Paiute Golf Resort.
Transportation will be provided to the Las Vegas Paiute Golf Resort. More details to come.
Space is limited for this event.
Register as a Single Player
Register as a Foursome
Cancellation Policy
All cancellation requests must be received in writing and sent to NCAIED@eventPower.com.
Cancellation requests received by 11:59 p.m. EDT, Friday, February 22, 2019, will be refunded, minus a US$125 admin fee. Cancellation requests received after 11:59 p.m. EDT, Friday, February, 2019, will not receive a refund. Credit card refunds will be processed within two weeks of receipt. Check refunds will be processed four weeks after the conference ends.
Summit Registration Includes
Full 4 days of access to Summit activities
Discounted hotel rate at the host hotel, Paris Las Vegas Hotel & Casino
Artisan Market
Trade Show
Business Networking
Questions?
Send an email to
NCAIED@eventPower.com
.