RES 2024 Business Trade Show
The RES 2024 Trade Show is transformed into a true Native marketplace, with vendors and businesses across a wide variety of fields on hand to not only talk business – but to conduct business. Showcase your business, products, and services to thousands of Native American business people and entrepreneurs with a booth at the RES Trade Show!

We are really excited about the 2024 Trade Show, and believe it will greatly enhance your RES experience. We look forward to seeing you in Las Vegas in March!

Exhibitor Booth Pricing
The cost of exhibit booths are listed below. (subject to change)
10x10: $1925
10x10: $2025 (Premium)
10x20: $3950 (Premium)

College / University Exhibitors will receive a table along the perimeter of the Trade Show Hall. This is available for Colleges ONLY.

Government Exhibitors will receive a kiosk in the Government Pavilion portion of the Trade Show. This is available for Government organizations ONLY. A Government Kiosk will come with (1) Barstool, (1) Complimentary Full Summit Exhibitor Pass, and the organization's logo on the kiosk.

If you would like to purchase a larger booth, it must be approved by NCAIED.

Each booth price includes:
Two (2) Full Summit Registrations are included in your booth registration
Booth ID sign
One (1) table, two (2) chairs, and one (1) wastebasket
Pipe and drape dividing the booth spaces
All attendees must be adults
Each booth must be staffed with no less than 1 adult and no more than 3 adults
Networking functions in the Trade Show
Apply to Participate
To apply to become an exhibitor at the RES 2024 Trade Show:

Exhibitor
If you are a College / University and would like to apply for a table at the RES 2024 Trade Show:

College
If you are a Government Organization and would like a kiosk at the RES 2024 Trade Show:
To apply to become a Sponsor of RES 2024:

Sponsor

THE NATIVE ART MARKET IS CURRENTLY SOLD OUT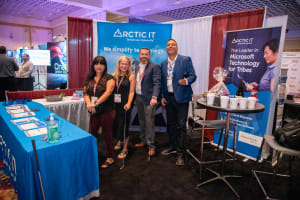 Summit Information
March 11-14, 2024
Caesars Palace | Las Vegas, NV
Stay Connected
#RES2024
Sign Up for Summit Updates